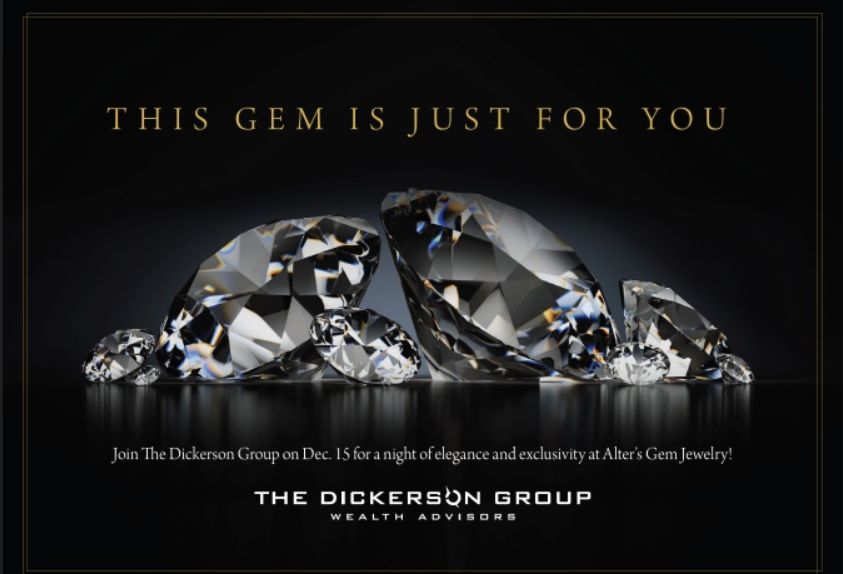 Our passion to protect and perpetuate prosperity for future generations is the heart of our business. The relationships we've built with our clientele fuels that passion! We are forever grateful for your trust, loyalty, and friendship.
In honor of the "gems" of our firm, you are invited to an exclusive holiday Client Appreciation Event! Please join us Thursday, December 15th, between 6:00PM – 8:00PM. Mix and mingle with our team and socialize with fellow clients while enjoying delicious hors d'oeuvres. We're pleased to be joined by some of the professional resources who help comprise our financial 'dream team', including: Attorney Sara Norman, Partner at Nichols Norman Law Group, and CPA Jeff Davis, Owner of Davis Accounting Firm. 
Our event is being hosted at Alters Gem Jewelry (should you decide to do a little holiday shopping, or if you would like to bring your jewelry for professional cleaning!). We'd love to see you! Kindly RSVP ~ (409) 234-8546.
Securities offered through Avantax Investment ServicesSM, Member FINRA, SIPC, Investment advisory services offered through Avantax Advisory ServicesSM, Insurance services offered through an Avantax affiliated insurance agency.